UK Status



Resident. Widespread in England and Wales but seldom common.

Montgomeryshire Status

Recorded from a few scattered sites.



Wingspan :

M & F, 14-20mm.

Confusion species

E. porphyrana.

Flight time & Voltinity

(Univoltine)

Habitat

Oak woodland.

Foodplant

Oak.

Lifestage data

Leaf roller. Eggs laid on foodplant. Larva forms a longitudinally rolled leaf and feeds within. Pupates spun up in larval habitation or amongst leaf litter on ground.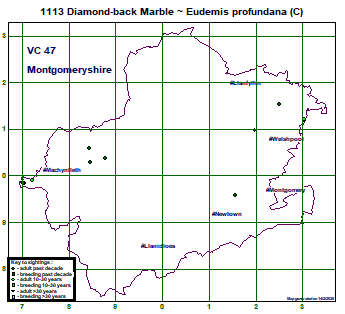 Click map for larger image