UK Status



Resident. A widespread and fairly common species in Britain, more scarce in Ireland.

Montgomeryshire Status

Found for the first time at Cors Dyfi in the far west of the county in 2011.



Wingspan :

M & F,9-13mm.

Confusion species

None.

Flight time & Voltinity

(Univoltine.)

Habitat

Wherever the foodplant is found.

Foodplant

Silver birch catkins.

Lifestage data

Eggs laid on catkins. Larva lives and feeds within the catkins. Pupates in a silken cocoon attached to the trunk of the tree.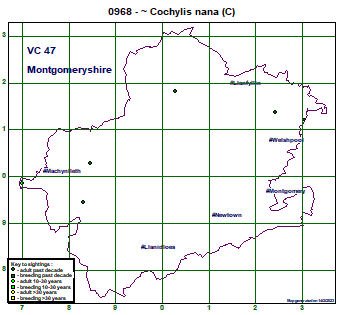 Click map for larger image