UK Status



Resident. Widespread and common throughout the British Isles.

Montgomeryshire Status

Recorded at several sites in the northern half of the county.



Wingspan :

M & F,16-22mm.

Confusion species

Fairly distinctive.

Flight time & Voltinity

(Univoltine)

Habitat

Most habitats.

Foodplant

Broom, gorse, dyer's greenweed, petty whin and tree lupin.

Lifestage data

Spinning. Eggs laid on foodplant. Larva feeds amongst spun shoots. Pupates in larval habitation or in detritus.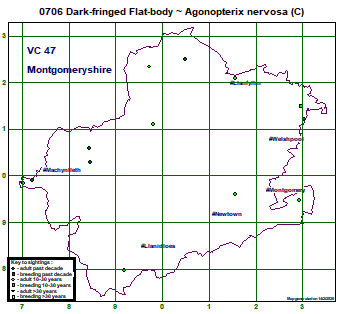 Click map for larger image