UK Status



Resident. Widespread and common throughout Britain.

Montgomeryshire Status

A handful of records mainly on the eastern side of the county.



Wingspan :

M & F, 10-18mm.

Confusion species

N. granella, N. wolffiella, N.variatella, N. ruricolella, N. inconditella.

Flight time & Voltinity

(Univoltine?)

Habitat

Wherever the foodplant is found.

Foodplant

Feeds on a fungi and stored products.

Lifestage data

Eggs are laid on larval food. Larva feeds by boring into the food materials and produces a little webbing. Pupates within larval web.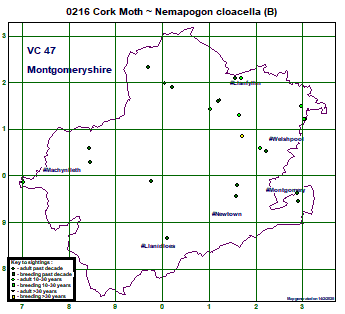 Click map for larger image