UK Status



Resident. Common and widespread throughout England and Wales, local in Scotland as far north as Perthshire.

Montgomeryshire Status

Quite well recorded on the eastern half of the county.



Wingspan :

M & F, 14-18mm.

Confusion species

None.

Flight time & Voltinity

(Univoltine)

Habitat

Woodland.

Foodplant

Dead Leaves.

Lifestage data

Case-bearing. Eggs probably laid on low plants. Larva forms a flat portable case from dead leaves from which it will feed. Pupa formed inside the case.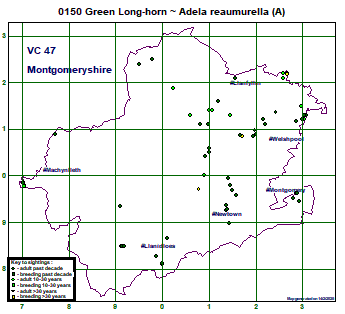 Click map for larger image