UK Status



Resident and suspected migrant. Local

Montgomeryshire Status

A local species, recorded from just a few sites in the county.



Wingspan :

M & F, 37-44mm.



Confusion species



Haworth's Minor.



Flight time (Montgomeryshire)



Habitat

Wet and boggy places, reedbeds and moorland.

Foodplant

Yellow iris and great fen-sedge.

Lifestage data

Overwinters as an egg. Larva March-July, feeding inside the roots, stem and leaves of the foodplant. Pupates in a slight cocoon in the plant litter.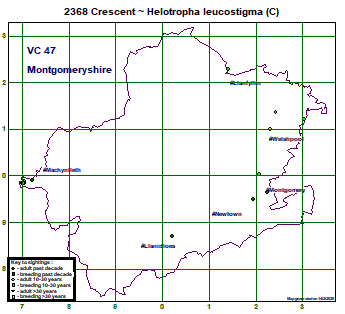 Click map for larger image