UK Status



Resident. Local S,C,(N).

Montgomeryshire Status

A rare and local species that has been recorded on just a few occasions, favouring the eastern side of the county.



Wingspan :

M & F, 28-34mm.



Confusion species



Double Kidney.



Flight time (Montgomeryshire)



Habitat

Broadleaf woodland, parks, gardens and wet places.

Foodplant

Aspen and poplars.

Lifestage data

Overwinters as an egg laid on the foodplant. Larva early April-May. Pupates in an underground cocoon.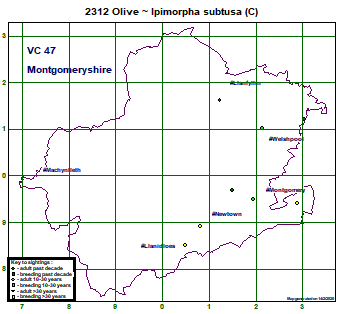 Click map for larger image