UK Status



Resident. Common

Montgomeryshire Status

Resident. A fairly uncommon species, recorded from several scattered sites across the county.



Wingspan :

M & F, 30-36mm.



Confusion species



Lychnis.



Flight time (Montgomeryshire)



Habitat

A range of fairly open places, including gardens.

Foodplant

The ripening seeds of red, white and sea campion and Ragged-robin.

Lifestage data

Overwinters as a pupa in a fragile cocoon just below the soil. Larva June-July and August-September.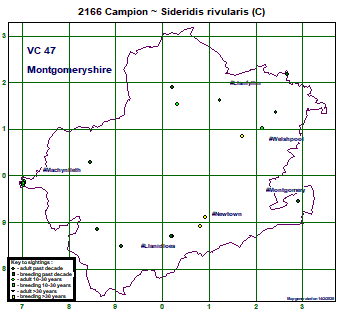 Click map for larger image