UK Status



Migrant. Scattered records

Montgomeryshire Status

Scattered records, that can vary in number each year.



Wingspan :

M & F, 40-55mm.



Confusion species



Pearly Underwing.



Flight time (Montgomeryshire)



Habitat

Mainly coastal areas, but is also found in smaller numbers inland.

Foodplant

A wide range of herbaceous plants.

Lifestage data

Adults that arrive in the spring probably give rise to another generation in the summer though breeding has never been confirmed.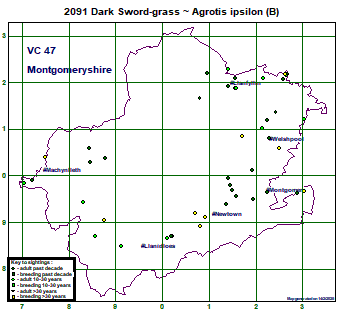 Click map for larger image