UK Status



Resident. Nat. Scarce B S,C.

Montgomeryshire Status

A 'Nationally Scarce B' species that has only been recorded at two sites in recent times, both in the north-east of the county.



Wingspan :

M & F, 33-40mm.



Confusion species



None.



Flight time (Montgomeryshire)



Habitat

Chalk and limestone grassland.

Foodplant

Wild thyme.

Lifestage data

Overwinters as a fully grown larva. Larva late June-September. Pupates underground.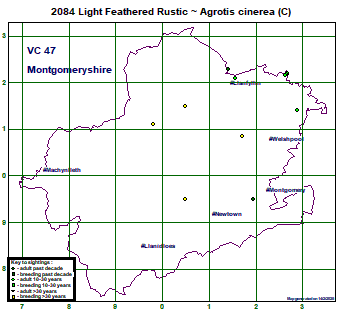 Click map for larger image