UK Status



Resident. Local SW.

Montgomeryshire Status

A very uncommon and local species, restricted to the western side of the county.



Wingspan :

M & F, 52-58mm.



Confusion species



Cream-spot Tiger.



Flight time (Montgomeryshire)



Habitat

Fens, marshes and other wet places.

Foodplant

A wide range of herbaceous plants.

Lifestage data

Overwinters as a larva. Larva mid August-May often feeding openly in the sunshine.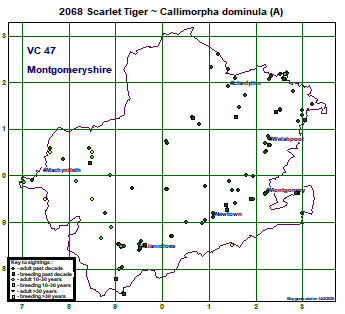 Click map for larger image