UK Status



Resident. Local

Montgomeryshire Status

Resident. A rare and local species that seems to be clinging on. Last recorded in 2009 at Middletown in the east of the county.



Wingspan :

M & F, 20-26mm.



Confusion species



None.



Flight time (Montgomeryshire)



Habitat

Grassland.

Foodplant

The ripening seeds of yellow rattle.

Lifestage data

Overwinters as a pupa underground. Larva mid June- August lives inside seed capsules.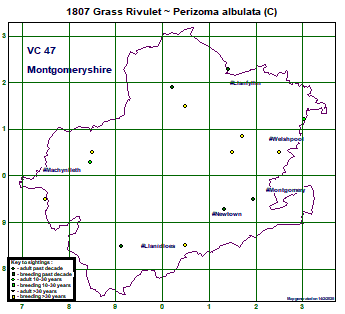 Click map for larger image