UK Status



All resident. Common

Montgomeryshire Status

All three species in this group are either common or fairly common and found throughout the county.



Wingspan :

M & F, 38-44mm.



Confusion species



None.



Flight time (Montgomeryshire)



Habitat

All are found to some degree in wooded areas.

Foodplant

In general broadleaf trees.

Lifestage data

All overwinter as an egg on the bark or a twig of the appropriate foodplant. Larva late April-June. All pupate beneath the soil.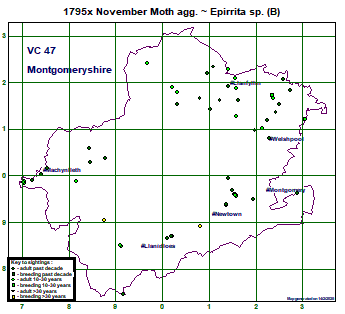 Click map for larger image