UK Status



Resident. Common

Montgomeryshire Status

A common species throughout the county.



Wingspan :

M & F, 30-36mm.



Confusion species



Autumn Green Carpet and Beech-green Carpet.



Flight time (Montgomeryshire)



Habitat

Broadleaved woodland, hedgerows and gardens.

Foodplant

The leaves of various broadleaf trees.

Lifestage data

Overwinters as an adult female. Larva June-August. Pupates in the plant debris.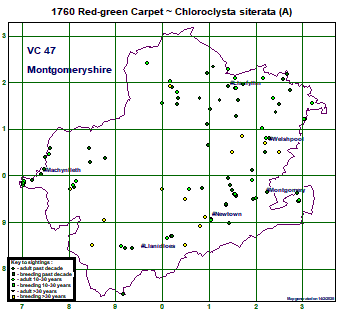 Click map for larger image