UK Status



Resident. Common S,C,NE.

Montgomeryshire Status

A rare species in the county. Recorded in Welshpool in 1963 and then not again until 2010 when one was found at Middletown.



Wingspan :

M & F, 19-21mm.



Confusion species



None.



Flight time (Montgomeryshire)



Habitat

Hedgerows, gardens and rough ground.

Foodplant

Withered leaves and other plant debris.

Lifestage data

Overwinters as a larva. Larva September-May and July. Pupates on the ground.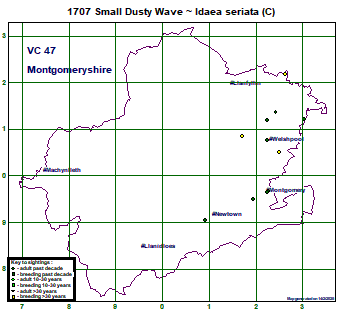 Click map for larger image