UK Status



Resident. Local S,C(N).

Montgomeryshire Status

Locally fairly common, only recorded from a handful of sites in the far west of the county.



Wingspan :

M & F, 25-28mm.



Confusion species



Weaver's Wave.



Flight time (Montgomeryshire)



Habitat

Mainly on or near the coast especially coastal grassland and saltmarshes.

Foodplant

Herbaceous plants.

Lifestage data

Overwinters as a larva. Larva July and September-May. Pupates in loose soil.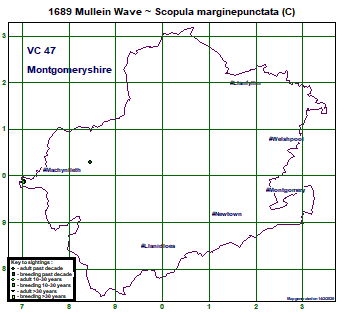 Click map for larger image